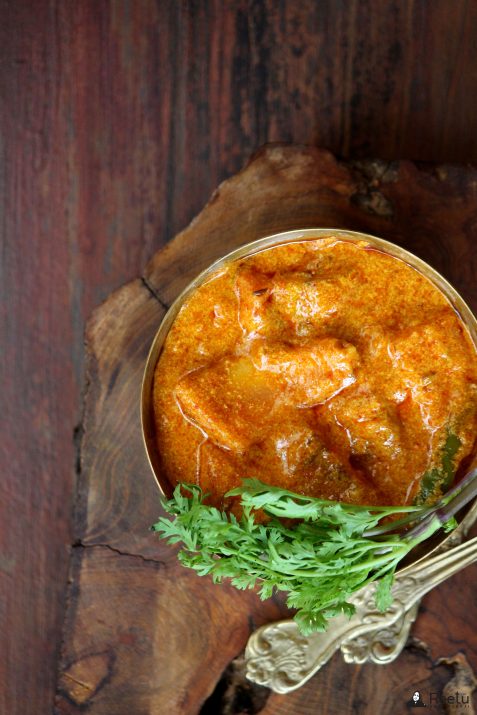 Are u a big fan of Guava….
Have it with garama garam puffed Phulka…
Yes Guava in a Curry !!!!!
Unique and lip-smacking Rajasthani delicacy prepared with ripened Guava cooked in spicy and tangy curd based curry … with mind-boggling flavours of fennel powder and dry mango powder. The sweet flavour of Guava with its tropically floral and musky aroma is a remarkable and unusual combination when cooked in a spicy and tangy curry. Served hot garnished with fresh coriander leaves. Goes best with hot puffed phulkas applied with desi ghee.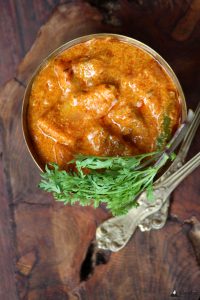 Preparation Time: 10 minutes
Cooking Time: 15 minutes
Serves:4
Ingredients and Quantity:
Guava (Amrood), ripened not over-ripened, deseeded and cut into slices- 350 gm.
Mustard Oil / Refined Oil- 2 tbsp.
Asafoetida- a pinch
Cumin Seeds- ½ tsp.
Red Chilli Powder- 1 tsp.
Coriander Powder- 2 tsp.
Turmeric Powder- 1/4th tsp
Dry Mango Powder- 1 ½ tsp
Fennel powder- 1 tsp.
Ginger, grated- 2 tsp.
Green Chillies, (Slit into halves)- 3 nos.
Tomatoes blanched, skinned and deseeded and puréed – ½ cup
Thick curd, whisked- 6 tbsp.
For the garnishing:
Fresh Coriander leaves, finely chopped- 1 tbsp.
Method:
Heat mustard oil in a heavy-bottomed pan till smoking point.
Switch off the flame.
Let it cool completely.
Reheat on a medium flame , add asafoetida and cumin seeds. Let the seeds crackle.
Add the ginger paste, cook till the raw aroma disappears and is light brown in colour.
Add the tomato puree and green chillies.
Cook for 2 minutes; now add all the powdered masalas and salt to taste.
Cook until the oil oozes out from the cooked masala.
Now add the whisked curds and cook for 1 minute.
Add the guava slices and a cup of lukewarm water.
Cover and cook on a medium flame till just done (slightly tender).
Do not overcook.
Switch off the flame.
Add lemon juice and mix well.
Serve hot garnished with chopped fresh coriander leaves.
Goes best with hot puffed phulkas on which desi ghee is applied.
Chef Tips:
If you are using Refined / Vegetable oil instead of Mustard Oil do not heat till the smoking point.