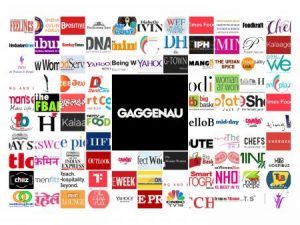 Media Coverage/ Interviews /Articles / Recipes featured / Published in Magazines / Digital Magazines, Newspapers and Websites and Projects : Year 2021
Vibrant Monday brings….
DELIGHTFUL DELICIOUS DIPS FOR WHOLESOME MEALS
Flavourful and refreshing, seasonal dips will add a burst of colours and aromas to your favourite dish.. Hindustan Times #htcity ….14th June 2021 ..Page4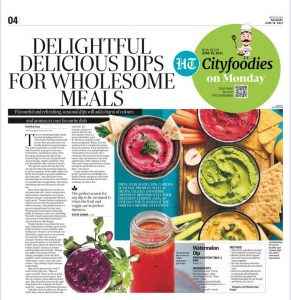 Urban India likes being homebound
Online delivery of essentials and subscription boxes for luxuries means we will step out only to socialize????
Will we want to leave home?
If habits are forged in three weeks, over a year of being homebound & inward-focussed means that privileged Mumbaikars could be heading out only for experiences and not necessities..
MiD DAY
#sundaymidday
… 13TH JUNE 2021…Page- 22 & 23.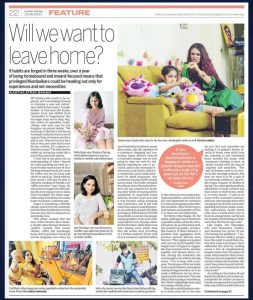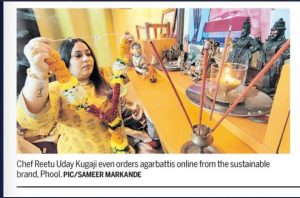 TRY THESE VARIETIES OF FALAFEL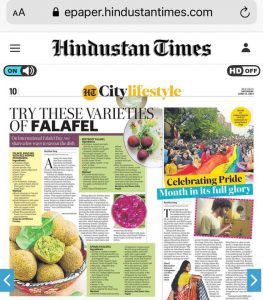 Say yes to fresh, seasonal produce, this summer
Do read
Hindustan Times
#HTCitytimeout
Page-17 for how you can prepare various mind-boggling dishes / recipes from seasonal produce….2nd June 2021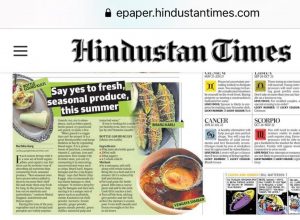 Jamun raita, litchi chicken, phalsa cookies, mango hummus: Experiment with your seasonal fruits….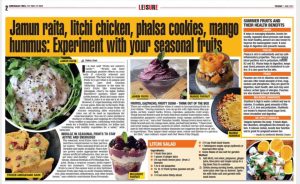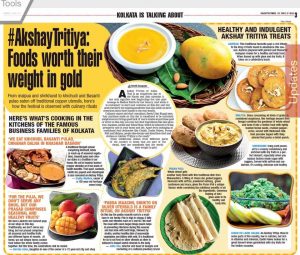 Innovative ways to make the best use of leftover food
You don't have to worry about all the extra food taking up refrigerator space as chefs suggest healthy ways to use them in most productive ways … my inputs are featured in Hindustan Times #Cityfoodies Page13 on 13th May 2021.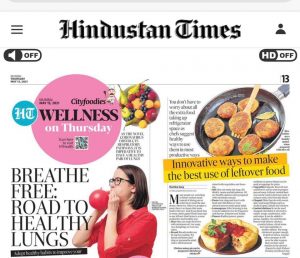 From A Smorgasbord Of Ramadan Fares …. My recipes and Food Photography of Royal Hyderabadi Haleem , Sheer Khurma & Hyderabadi Murgh Dum Biryani is featured in the Punekar News on the 4th May 2021.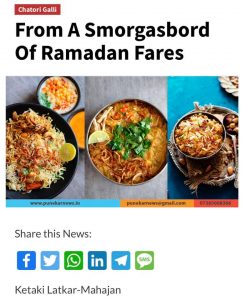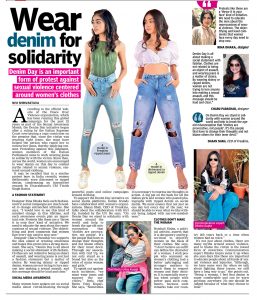 What are the ways to thicken a vegetable curry while cooking? My inputs are featured in The Hindustan Times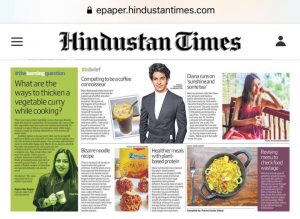 Aromatic tidings ..From Gudi Padwa to Vishu, many communities will mark the start of a new year today or tomorrow. Chefs reminisce about these festivals, and share how food plays a part in them.. My inputs and recipe is featured in mid-day #theguide #foodanddrink Page16 on 13th April 2021.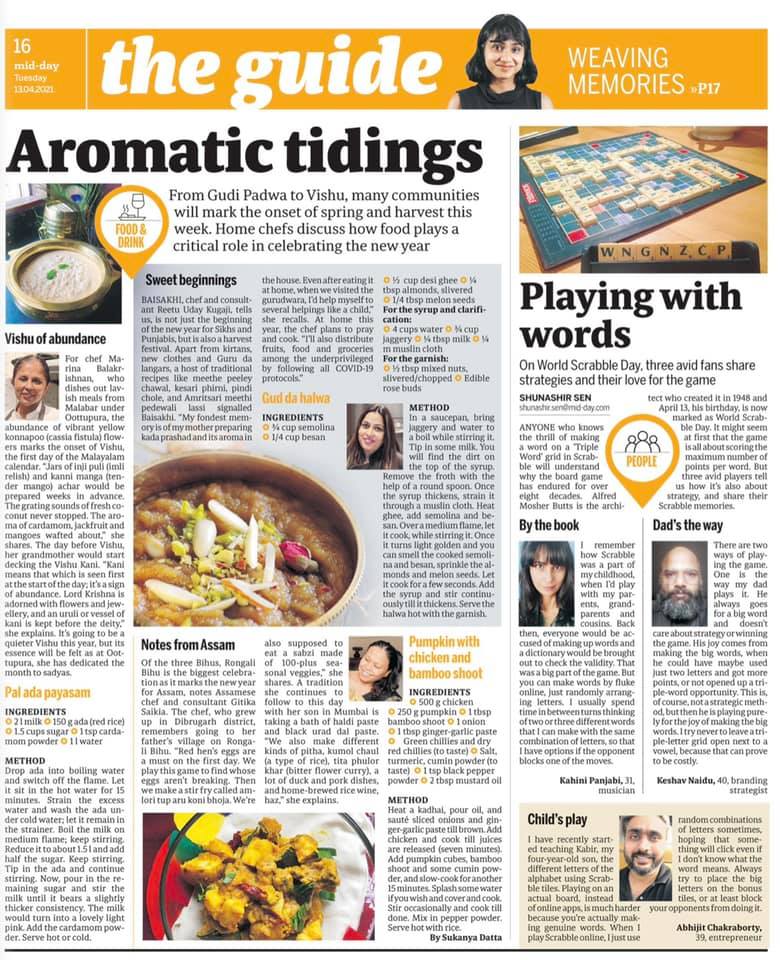 BAISAKHI: THE FESTIVAL OF FOOD AND GRATITUDE
An ode to mother nature, Baisakhi is a spring harvest festival, often commemorated with food, love and kindness, my inputs and food photography is featyred in Hindustan Times #HTCityfoodies Page 8 on 11th April 2021.
When sweet met salty: What happens when two different flavours meet and form one delicious dish… My inputs are featured in the #TheFreepressJournal #Food&TravelJournal Page 11 on 4th April 2021.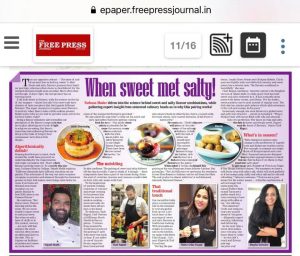 My recipes (Lacto-Vegetarian) are being featured in the Women Fitness India Magazine April 2021.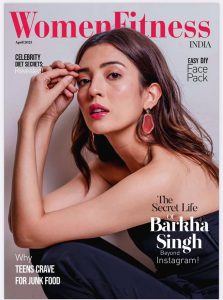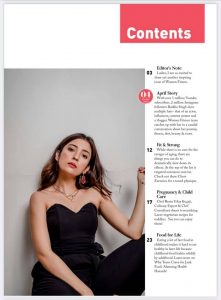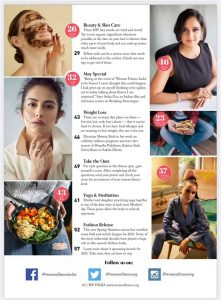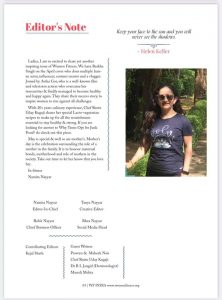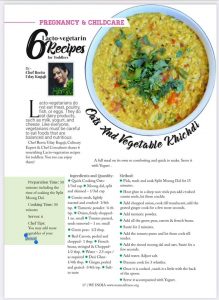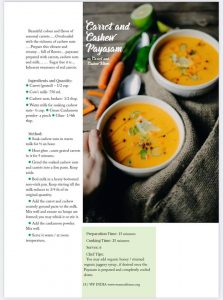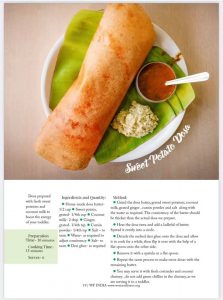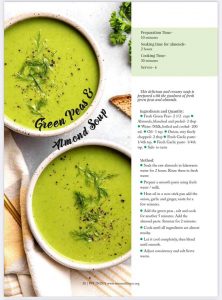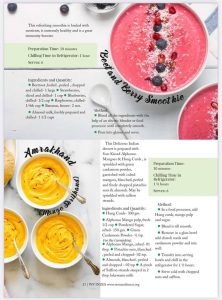 My interview is featured in Aviation Times Magazine #aviationtimesmagazine .. March 2021.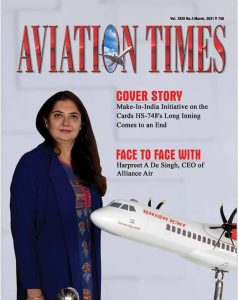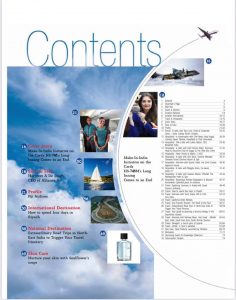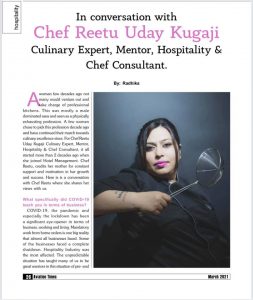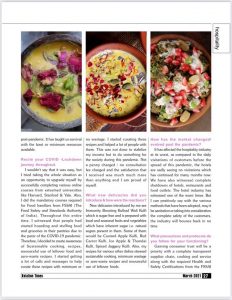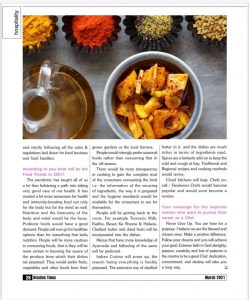 Thandai cheesecake, Coconut Thandai Kulfi , Malpua Topped with Thandai: Cool off this holi with creative Thandai variants…my inputs are featured in #thetimesofindia #AhmedabadTimes Page-3 on 26th March 2021.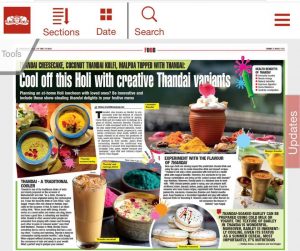 My inputs on Eat Local …The backdrop of pandemic has brought the focus back firmly on homegrown, seasonal and local produce is featured in the Deccan Chronicle #HyderabadChronicle Page-1 &3 #Karimnagarchronicle Page-3 #Vizgchronicle Page-3 #Rajahmundrychronicle Page-3 #Vijaywadachronicle Page-3 #Nellorechronicle Page-3 #Rayalaseemachronicle Page-3 #Coimbatorechronicle Page-5 #Maduraichronicle Page-5 #Tiruchichronicle Page-5 on 20th March 2021.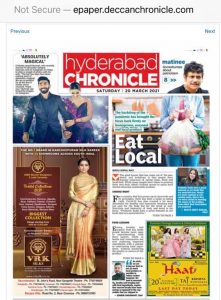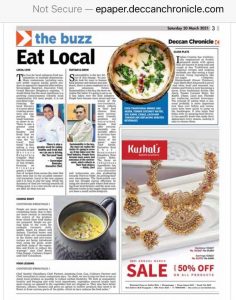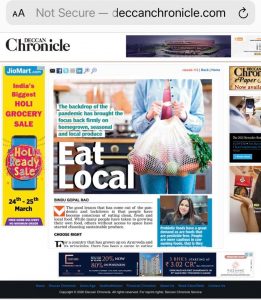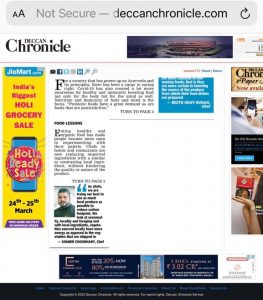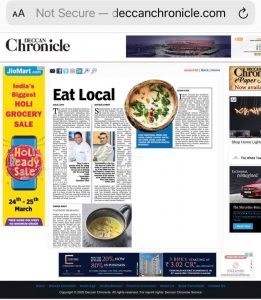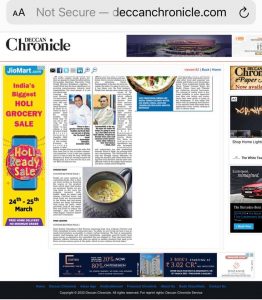 My Culinary Inputs are featured in #TheEconomictimes Magazine Centrespread Page 10& 11 on 7th March 2021. Sunshine in my kitchen: Summer is the time to relish food and beat the heat …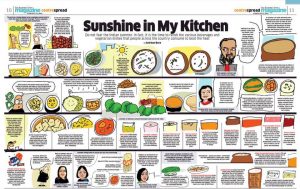 Got featured on the #WomenFitness Website#IWD Special: All Rounder Chef Reetu Uday Kugaji "Every day is an International Women's Day."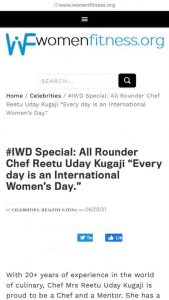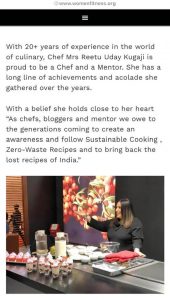 My #foodphotography is featured in the Asian Photography & Imaging Magazine (India Edition) in March 2021.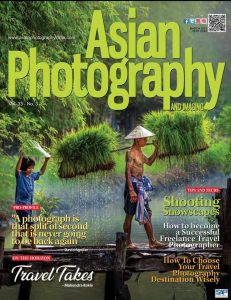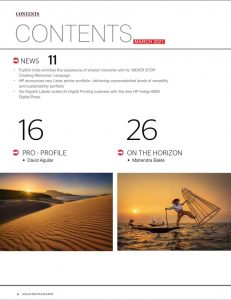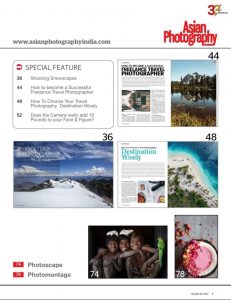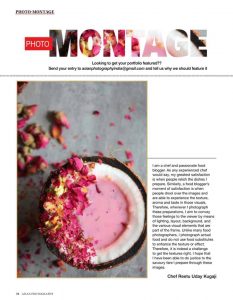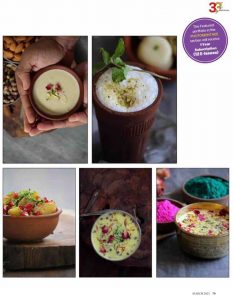 My recipes #gulgule & #nolengurerpayesh have been featured in
RobinAge: India's Favourite Newspaper for Children
Feb 16-28 2021, Vol 13, No 22 and Page 18…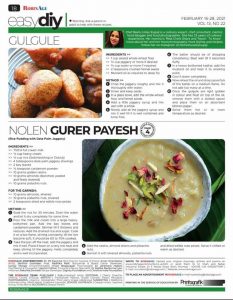 My recipes #daulatkichaat & #patoleo have been featured in
RobinAge: India's Favourite Newspaper for Children
Feb 1-15 2021, Vol 13, No 21 and Page 18 …
Jolly Gur Show
#Jaggery
is at the heart of many sweets in India ,especially during #makarsankranti my inputs are featured in The-Economic-Times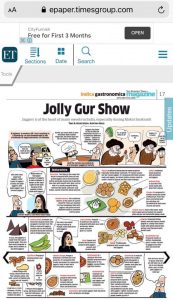 Try these yummy dishes for good health.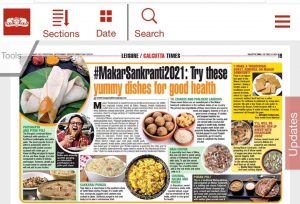 This Makar Sankranti, indulge in traditional treats.
My Culinary Inputs and food photography is featured in The Times of India
#leisure
#ahmedabadtimes
Page 18 #MakarSankranti on 13th January 2021.